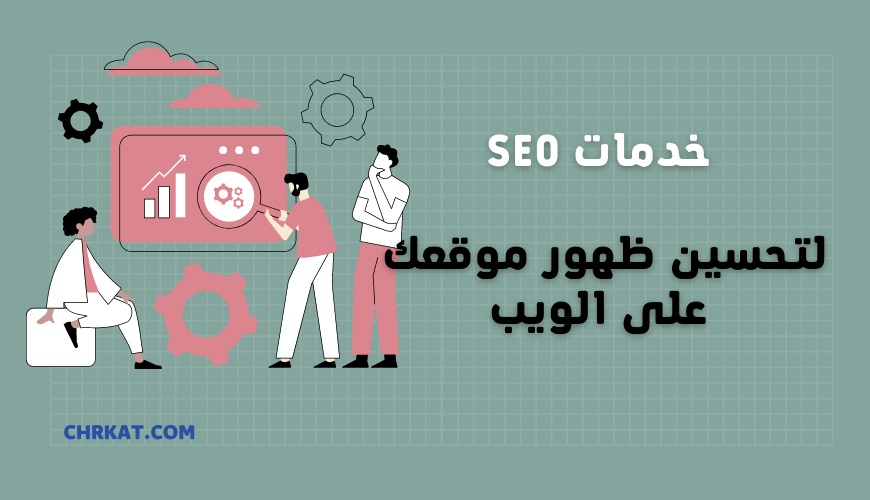 We provide basic SEO services to improve the visibility of your website.
If you own a website and want to improve its appearance in search engines?
If the answer is yes, then this service is for you.
Our services include
Here are our services that you will get when you request the service
Basic SEO audit of the site.
Submit sitemaps to search engines.
Setting up a plugin for SEO.
Create backlinks for the site in 10 other sites.
Nominate some keywords related to your field of work.
Create a profile for your company on com companies by professionals.
What is SEO?
Search Engine Optimization (SEO), which is short for Search Engine Optimization,
SEO is the process through which a series of techniques are applied in order to optimize your website to better rank with search engines.
The goal of SEO search engine optimization is for these pages to appear in advanced ranks (we call it Rank) when searching for a specific word. That is, to appear on the first search results pages.
Q & a on search engine optimization
Some of the most important questions and their answers about search engine optimization
Why do I need SEO services?
To increase the profit and growth rates of your site, as the appearance of your site at the top of the search results attracts the attention of visitors and customers to the site, which means significantly improving sales and profits for all sites.
Therefore, it is no longer wise to ignore search engine optimization services, and SEO must be an important and essential part of your e-marketing strategy, and the effect of SEO extends to the short and long term, but its greater effect is effective in the long term, which makes it an important investment in the future.
What are the benefits of seo services?
The benefits of SEO services are many, but it takes some time to get the desired results from SEO strategies, but they are strong results that last for a long time.
How do search engines improve?
There are multiple ways to improve search engines, correct ways, and this is what we work with, and it is called (white hat), and methods are done through spam, and it is called (black hat).
الأولى هي (القبعة البيضاء) وهي مجموعة الطرق المصرح بها من قبل محركات البحث، مثل التي يقدمها جوجل لمديري المواقع، وهي تتضمن بنية المحتويات وتحسين جودة الموقع.
الثانية هي (القبعة السوداء) وهي الخدع غير القانونية والمرفوضة والتي يعتبرها أصحاب طريقة (القبعة البيضاء) طريقة غير عادلة لتحسين ظهور المواقع.
Thanks for reading, see you online