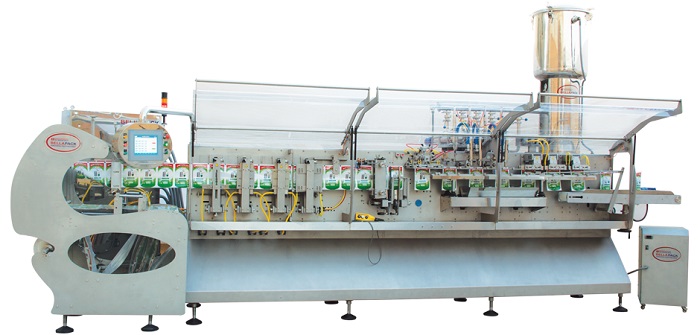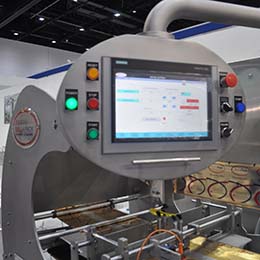 It is a default liquid machine series of a horizontal pouch machines to produce different sizes and weights of stand up and four side seal pouches with latest technologies in controlled filling systems with multi speeds.
Our machines are designed simply to reach the client need of high production rate and fulfil the ergonomic constraints.
Control and modification parts are far away from any movable parts.
Reasonable dimensions with light weight. Machine consists of several separated stages that simplify working procedure and maintenance.
FLOW METER FILLING SYSTEM :
Latest technologies from biggest brands flow meters system used in our machines to reach highest precession of liquid filling if this liquid is edible or non-edible.
CONS. MATERIALS :
Our machines are made of stainless steel AISI 316L, AISI 304, and in case of high chemical effects like a bleach, BellaPack provide a TITANIUM machines for mare safe and long lifetime. Every part has a high surface finish with No ships or sharp edges to insure safety.
ADDRESSE
1st industrial zone (B1)
10th of Ramadan city Egypt
Email: info@bellapacktec.com
Phone:  +20 15 380692
Fax: +20 15 380693
Category :

ماكينات التعبئة والتغليف

Product status for trade :

منتج للتصدير, منتج محلى

Brand Name:

bellapack

Product manufacturing :

egypt

Transport :

Determined by quantity

نوع الماكينة :

تعبئة وتغليف سوائل

حركة الماكينه :

اتوماتيك ( plc )

نوع تغزية الكهرباء :

380 فولت